Support Corkolores on Startnext & get up to 20% discount
Our manufactured juggling balls and the new game "Roule" from the cork product line "Corkolores" are in the starting blocks. After intensive development, we present the Corkolores Juggle and the Corkolores Roule, an update of the classic game "Boule". We want to prove that high-quality toys made almost entirely from natural materials can be manufactured in Germany.
From a funny idea to a toy company
In 2011, we - Matthias and Tony - developed the first game of skill in our student flat-sharing community with the ball-catching game Ticayo. Since then, we have been pursuing the goal of getting children and adults moving in a playful way with our Leipzig toy manufactory!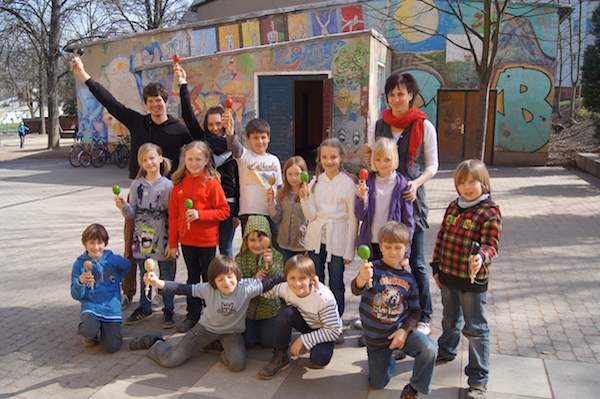 Cooperations
You have a specialty store for toys or work for an educational institution? You have a fitness or yoga studio or a therapy practice and are interested in our movement games? Or are you looking for a special promotional gift? Let us become your partner!