myRoodi

stable indoor throwing discs made of cardboard
myRoodi – Set with 3 throwing discs EN
myRoodi is a set of three flying discs made of sturdy premium cardboard. These are designed so that children from the age of four can learn to throw safely in the living room – guaranteed a quick sense of achievement! The loving illustrations (underwater, space, safari) can also be colored individually.It is very easy to learn and there is no risk of injury. The flying disc has a stable trajectory of 2 to 8m.Made in Germany3x indoor throwing discs (Ø 20cm) with one motif each (underwater - safari - space)1x instructions with game ideas and game backgrounds in German or EnglishWarning: Not suitable for children under 3 years because of small parts that can be swallowed.Made in Germany
myRoodi – group set EN
The myRoodi group set is a set of 30 flying discs to throw and paint. Especially for educational institutions or e.g. for children's birthday parties.Package contents:30x indoor throwing discs (Ø 20cm) (10x outer space, 10x underwater, 10x safari)1x instructionsWarning: Not suitable for children under 3 years due to small parts.Made in Germany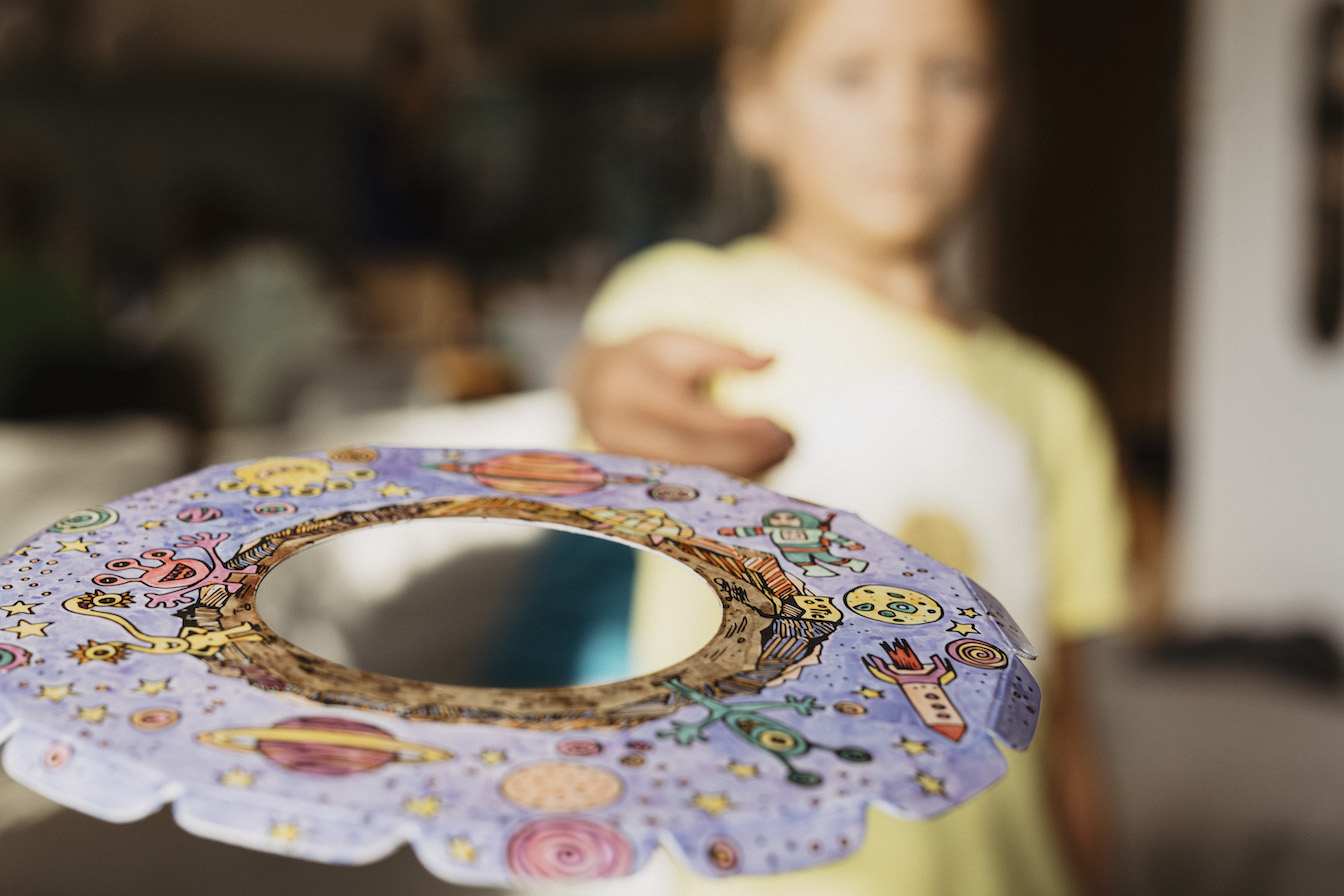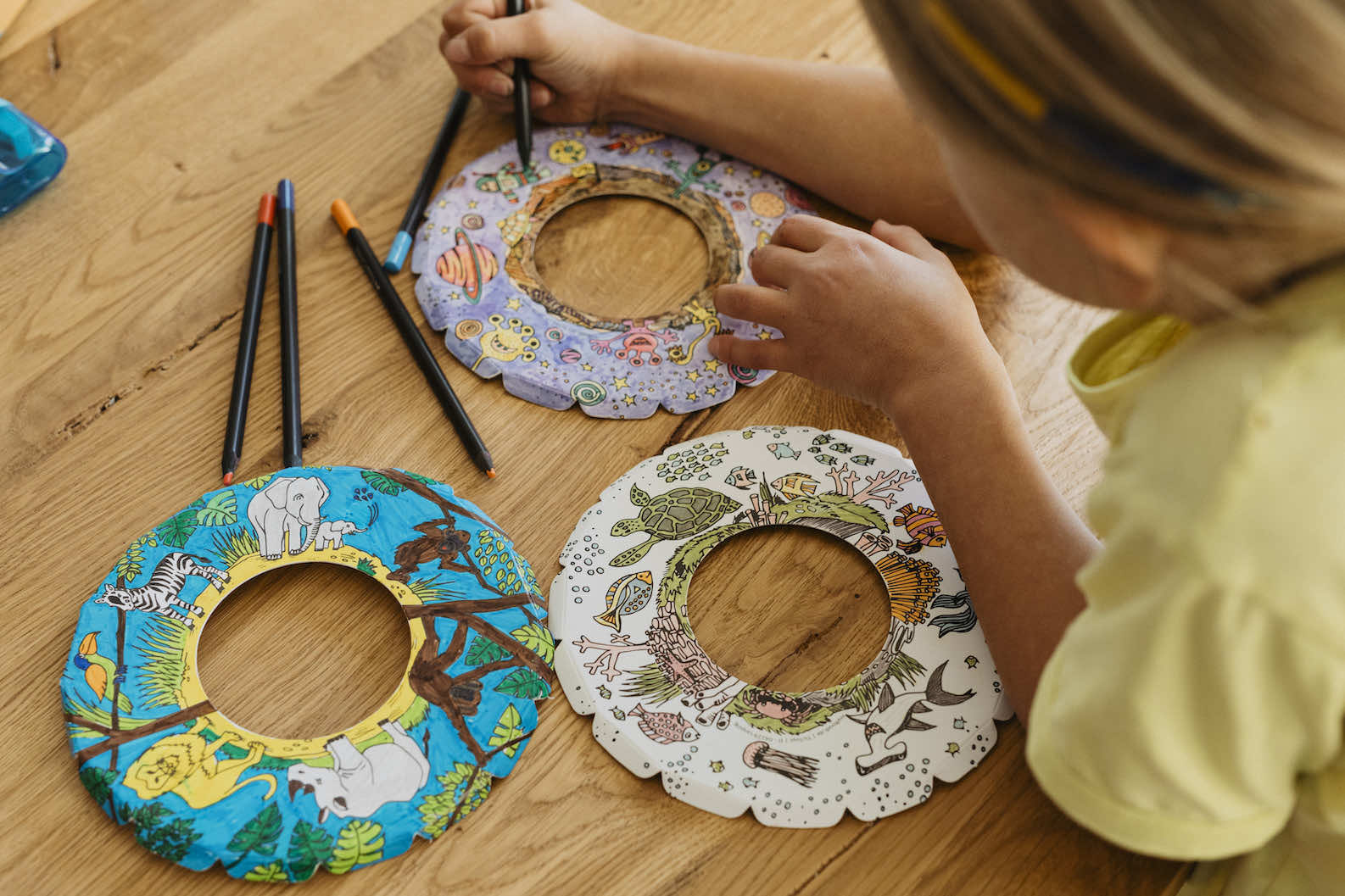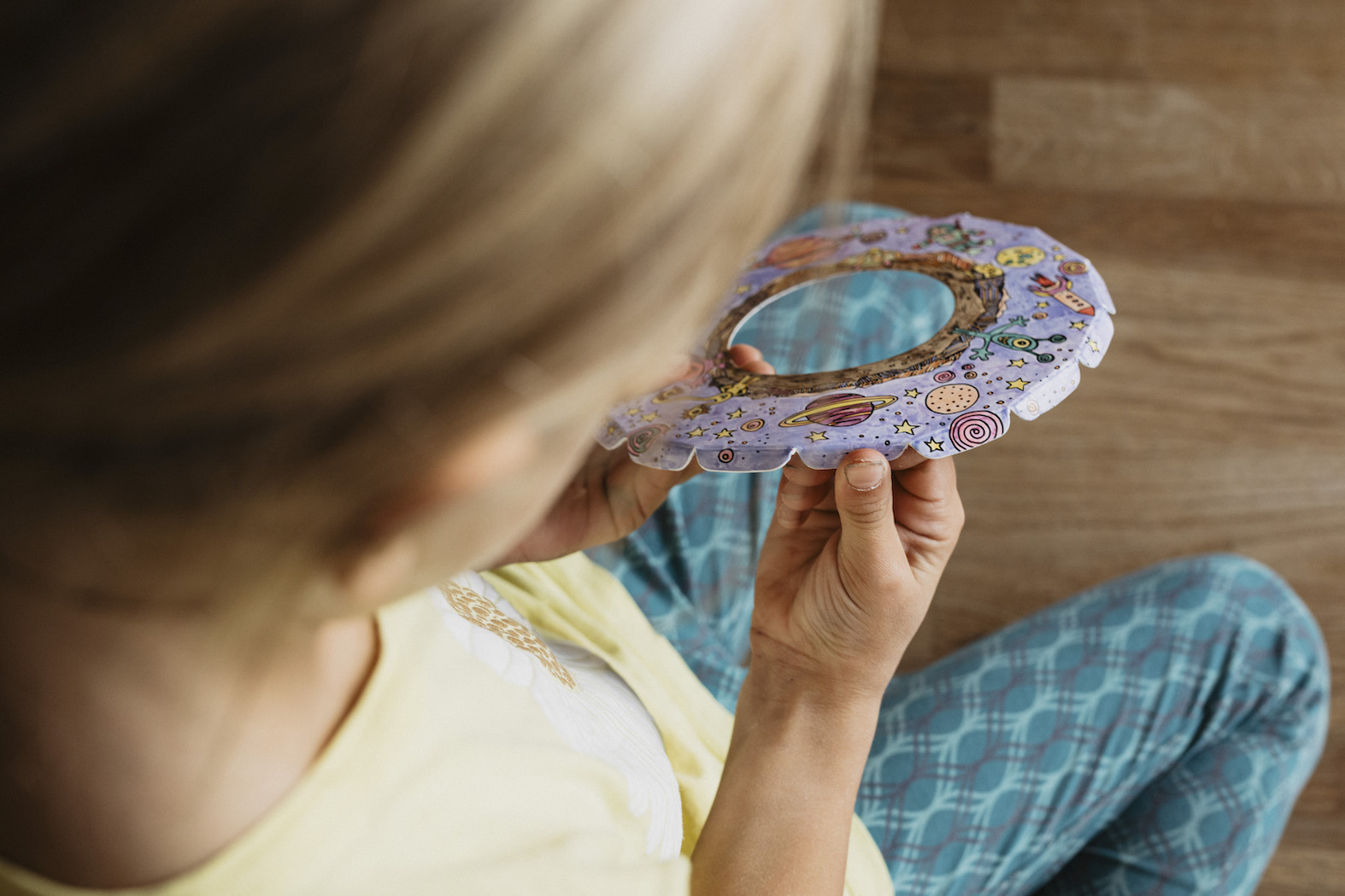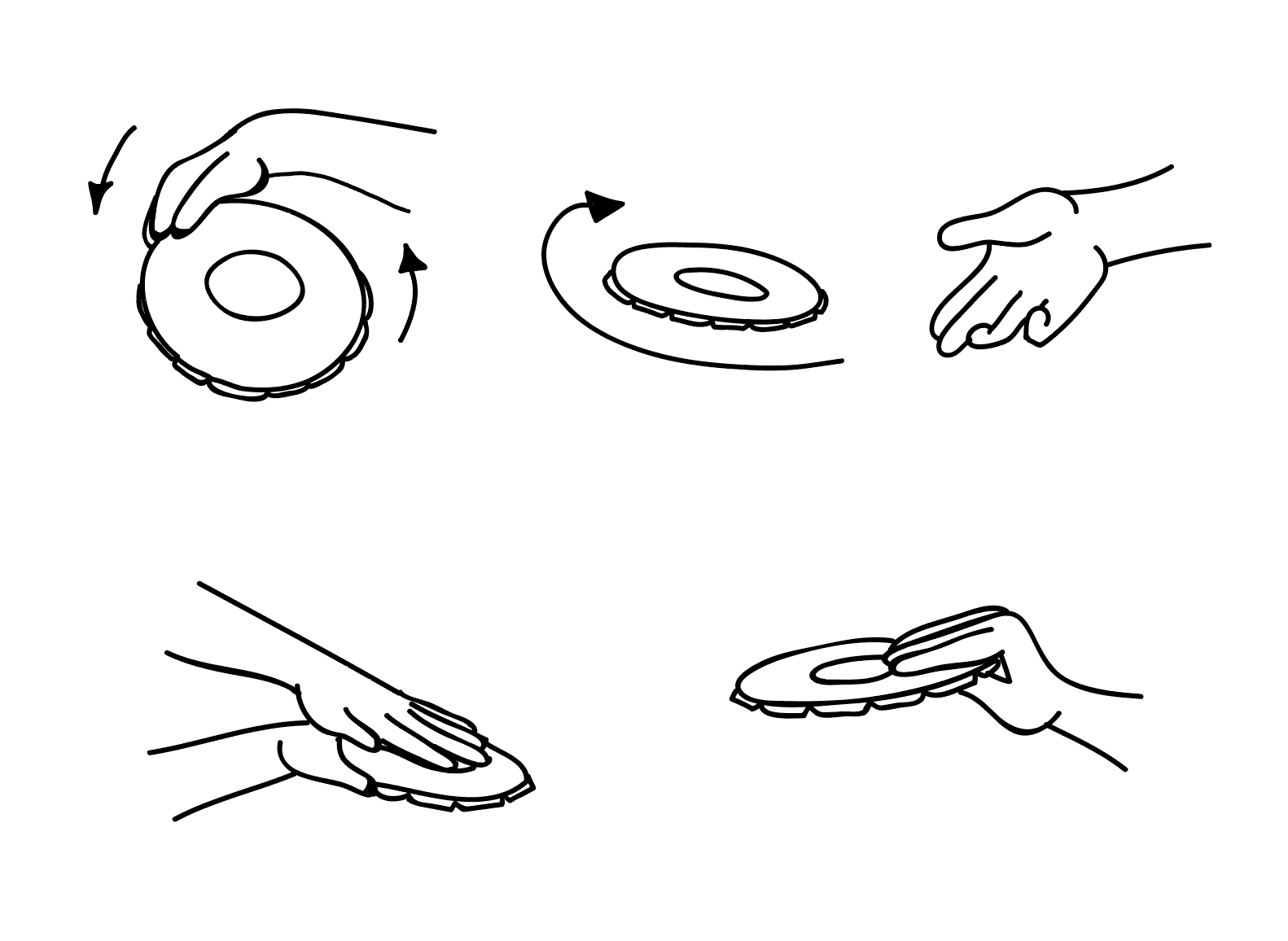 Throw & catch
After you have folded the outer flaps down evenly, you're ready to go. With a twist of the wrist, you make the disc float. myRoodi flies best at short distances (max. 5 meters) and is best caught with the flat of your hands.
Creative design
Three different illustrations lovingly designed by artist Dorothee Liebscher (Underwater, Space and Savannah), invite individual coloring and playful learning. Ideal for children's birthday parties - the back of the discs can be used as a birthday invitation!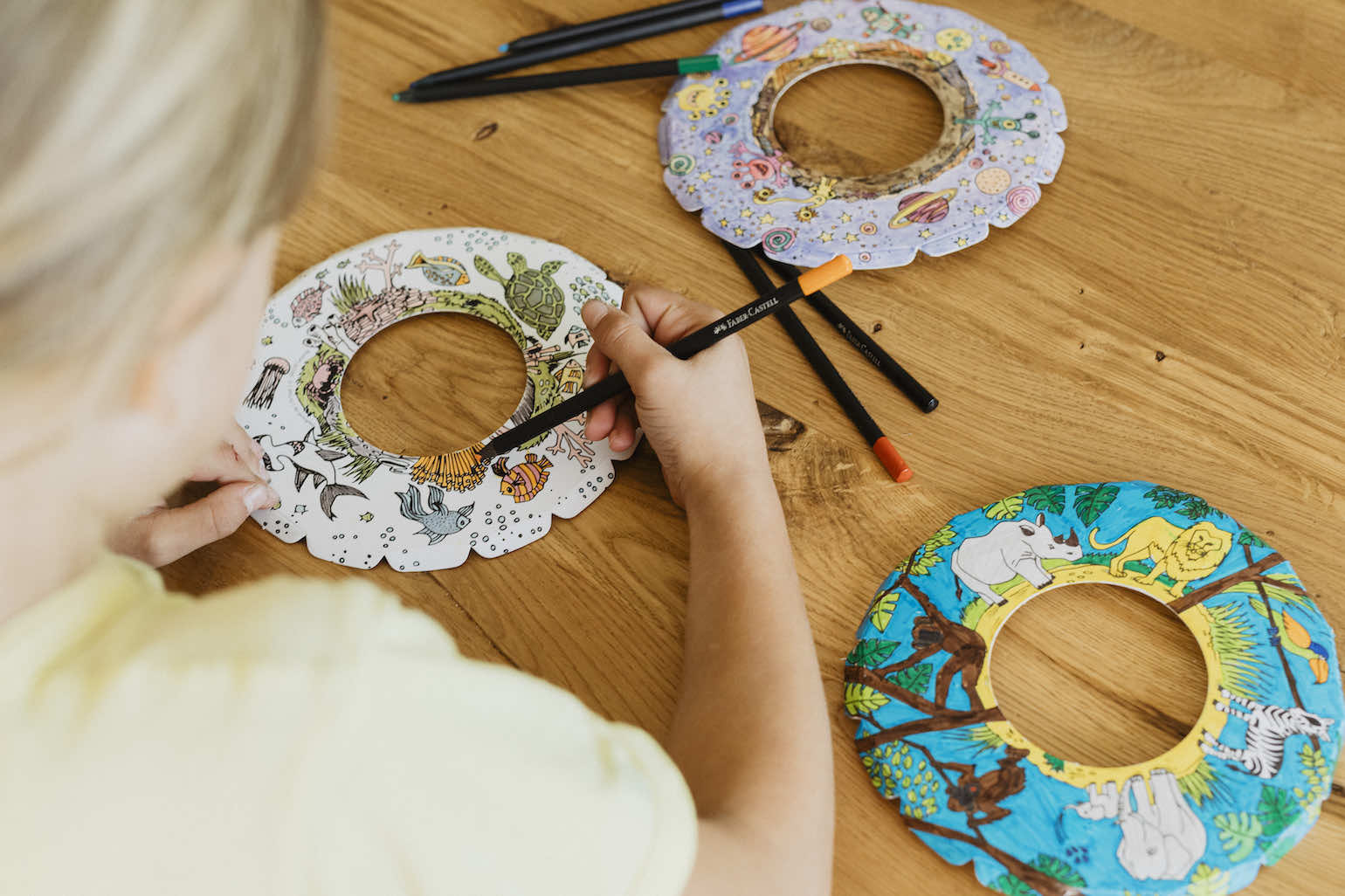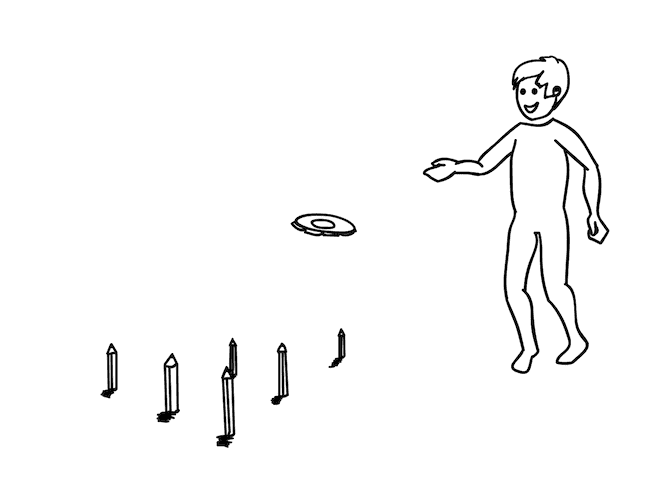 Versatile game ideas
myRoodi is also suitable for group games: The included instructions tell you how to play golf, target throwing or bowling with the discs. Try to set the "Roodi record" by throwing the disc as far as possible!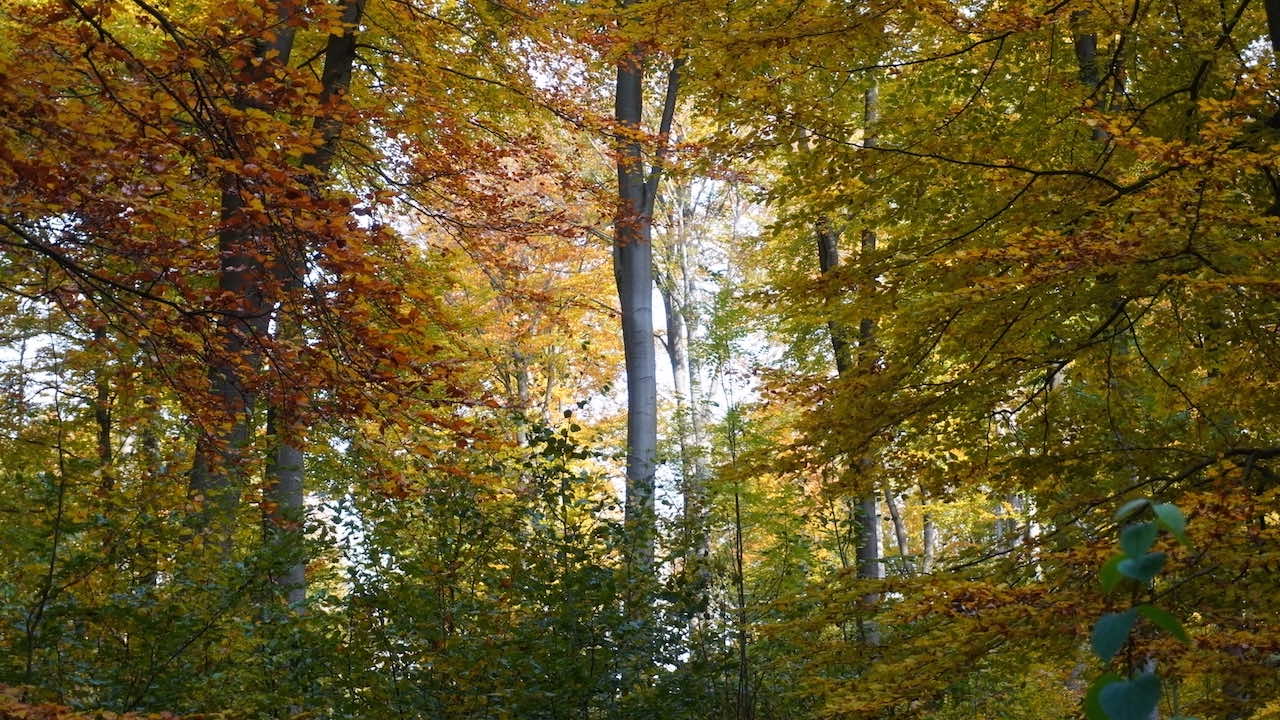 Naturally harmless
myRoodi is made of sturdy premium - cardboard from German production. The product and packaging are completely recyclable and free of BPA and other toxins.
Fair & regional
myRoodi is produced regionally in Germany. Printing, die-cutting and finishing take place in Leipzig. We work together with small handicraft businesses and the workshops of the Leipzig Diakonie.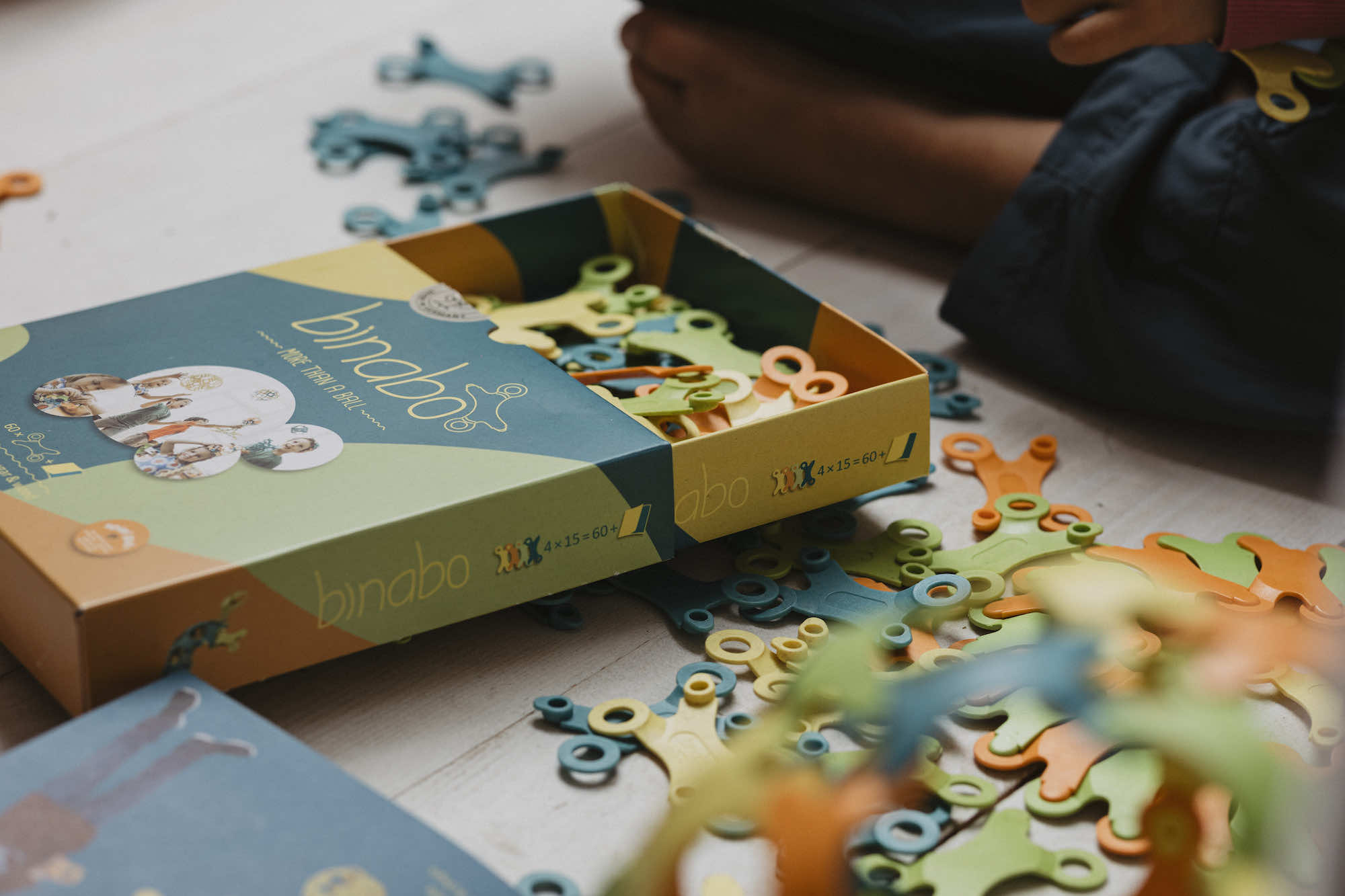 myRoodi – Set with 3 throwing discs EN
myRoodi is a set of three flying discs made of sturdy premium cardboard. These are designed so that children from the age of four can learn to throw safely in the living room – guaranteed a quick sense of achievement! The loving illustrations (underwater, space, safari) can also be colored individually.It is very easy to learn and there is no risk of injury. The flying disc has a stable trajectory of 2 to 8m.Made in Germany3x indoor throwing discs (Ø 20cm) with one motif each (underwater - safari - space)1x instructions with game ideas and game backgrounds in German or EnglishWarning: Not suitable for children under 3 years because of small parts that can be swallowed.Made in Germany
myRoodi – group set EN
The myRoodi group set is a set of 30 flying discs to throw and paint. Especially for educational institutions or e.g. for children's birthday parties.Package contents:30x indoor throwing discs (Ø 20cm) (10x outer space, 10x underwater, 10x safari)1x instructionsWarning: Not suitable for children under 3 years due to small parts.Made in Germany