myFibo – set 4x boomerangs EN
Throwing a boomerang can be so easy! The indoor boomerang for at home with a lot of history and practical physics.Package contents:4x boomerangs for beginners and advanced Ø 18 cm (flying circle 2-3 m)1x illustrated game instructions with techniques, tricks and background information in German or EnglishWarning: Not suitable for children under 3 years due to small parts.Manufactured in LeipzigMade in Germany
myFibo – group set
Throw a boomerang together – at the children's birthday party or in the classroom! The game instructions are available as a DIN-A4 copy template, so the history and physics of the boomerang can be explored together.Package contents:30x kangaroo boomerangs for beginners (from 5 years)1x instructions (A4 copy template)Warning: Not suitable for children under 3 years due to small parts.Manufactured in LeipzigMade in Germany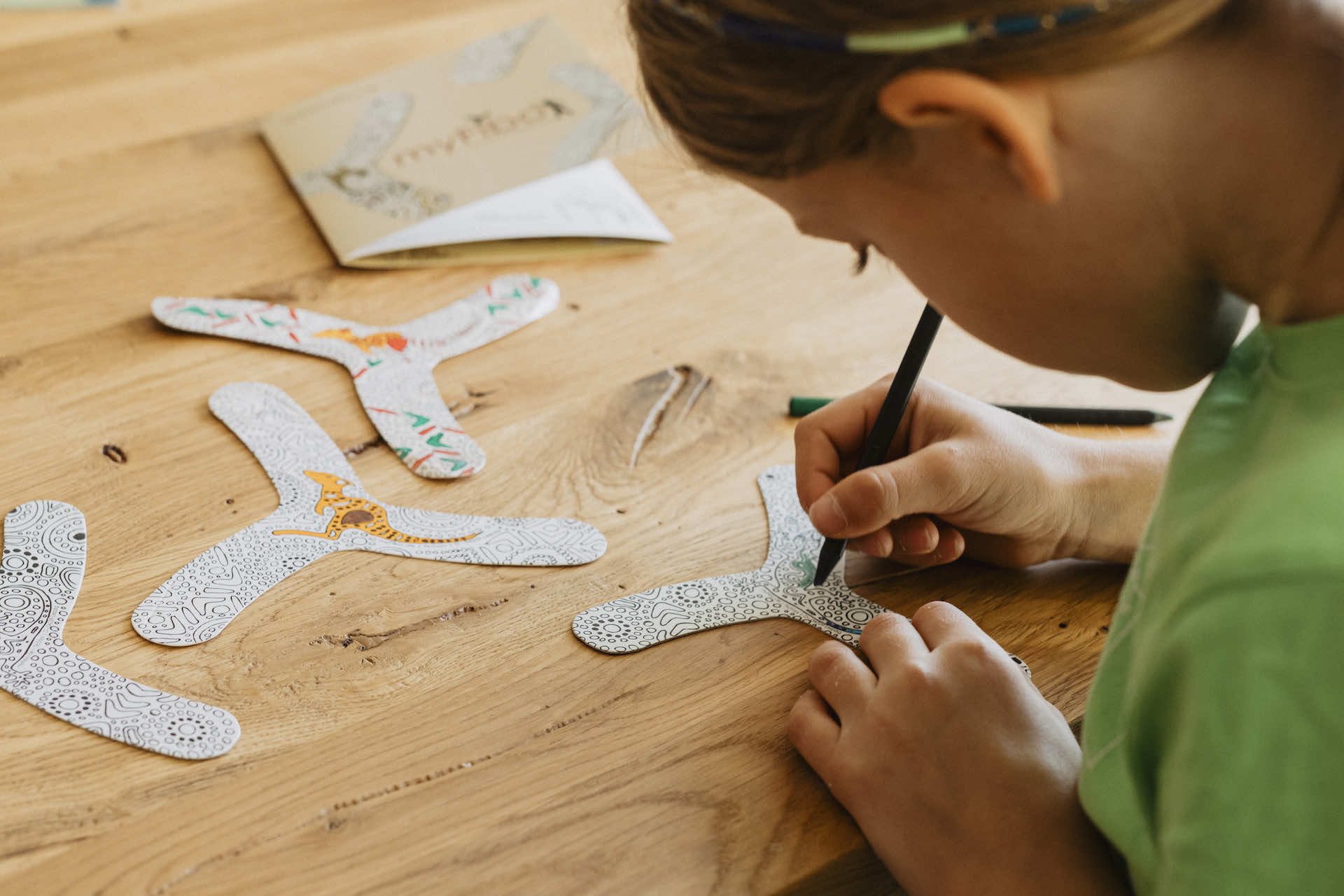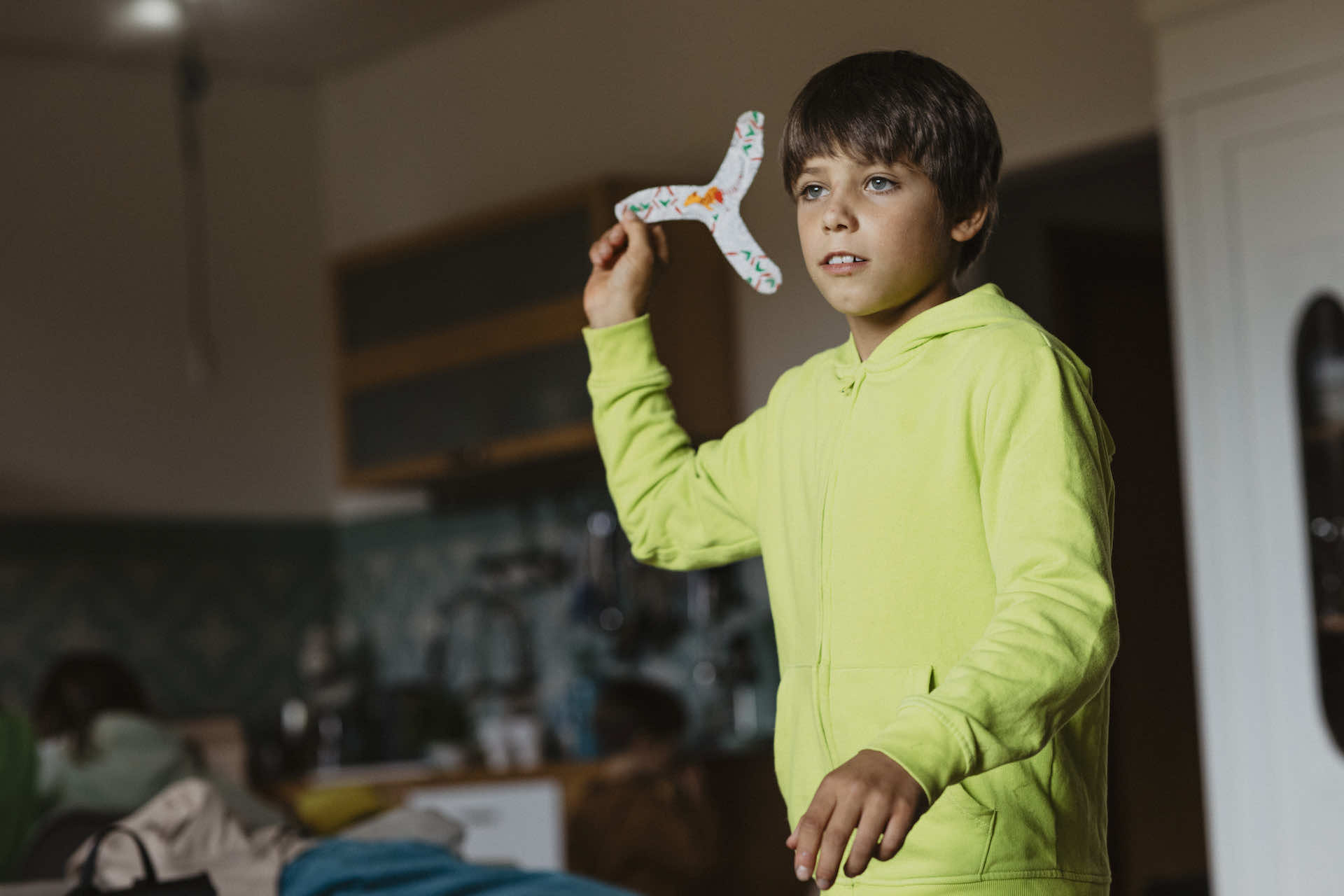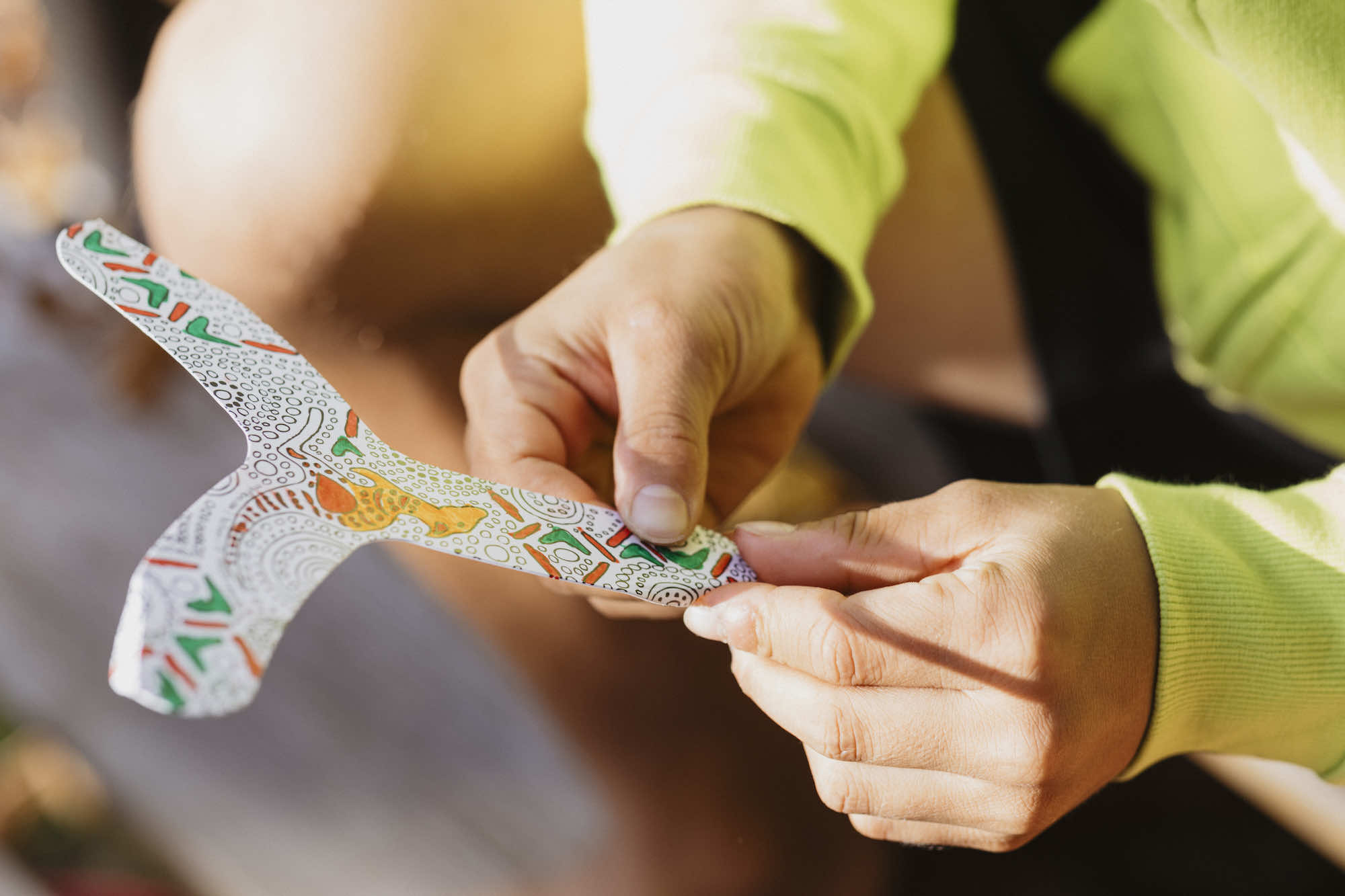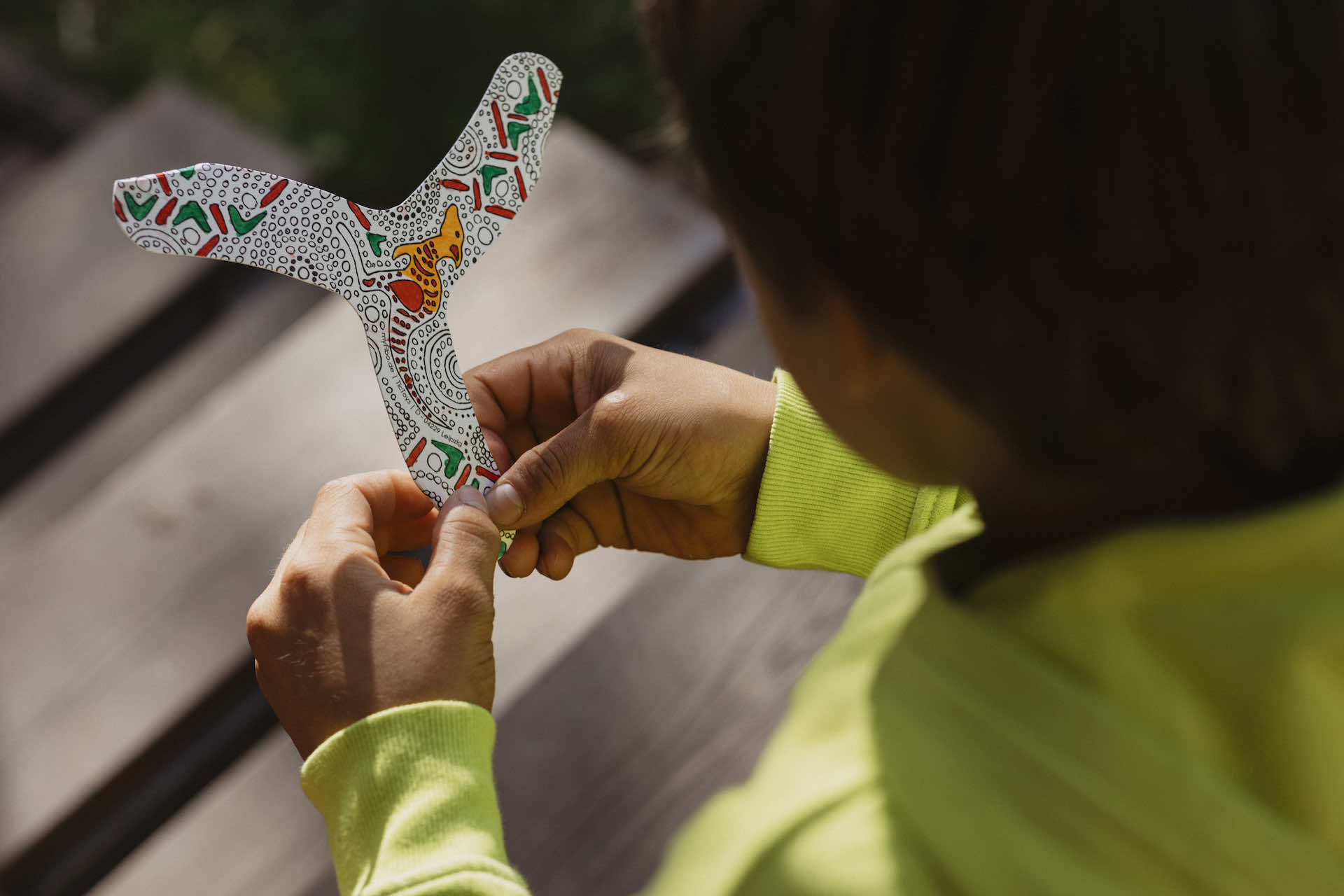 The preparation
Bend the marked folds of the wings inward! The more the wings are folded, the smaller the flight circle will be. Let's go! If your boomerang needs additional lift, bend the wings minimally upwards.
Throw and catch
You take the wing tip between your thumb and index finger. Hold the boomerang vertically. Throw with momentum from the wrist and let the boomerang rotate. The best way to catch myFibo is between the flat of your hands.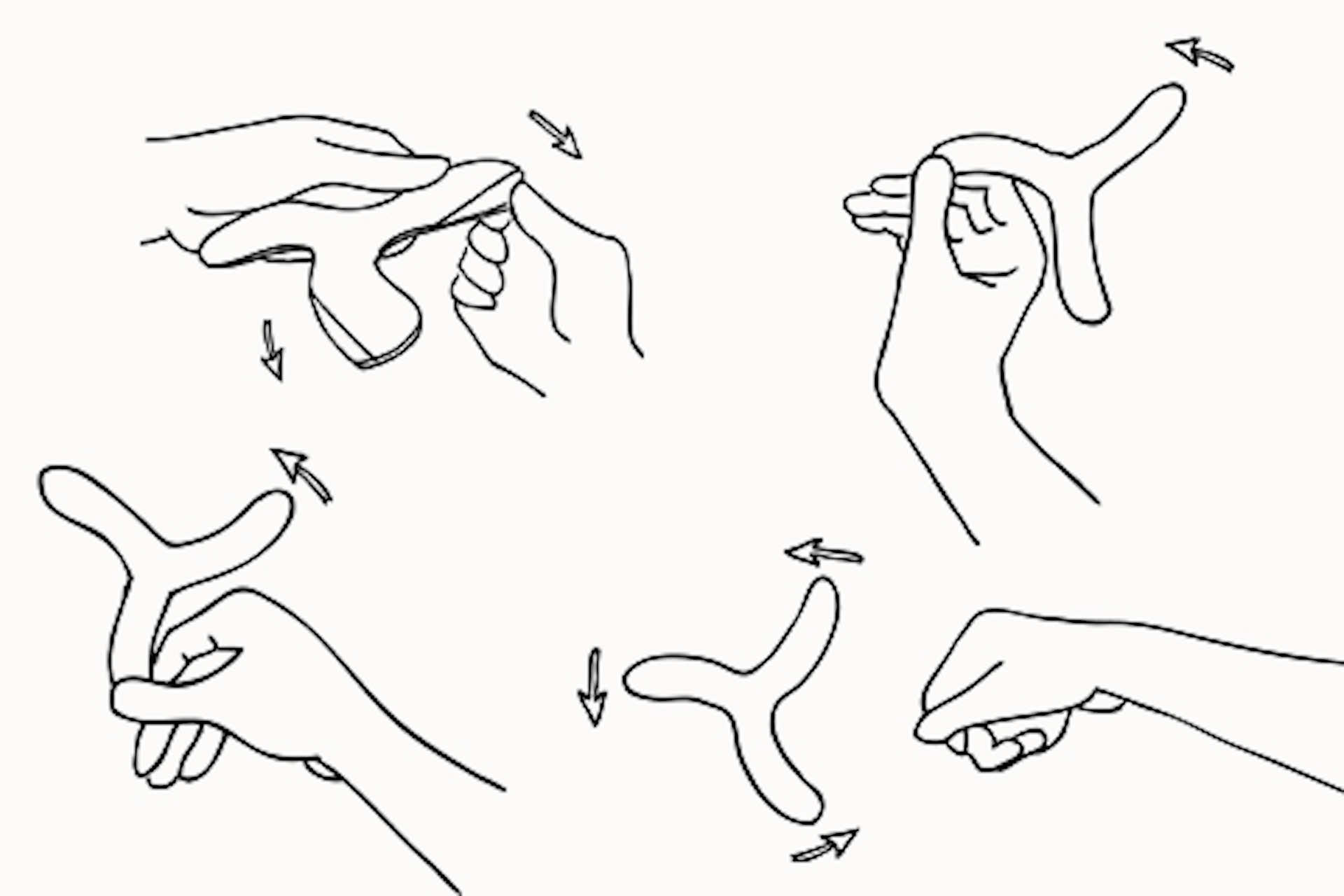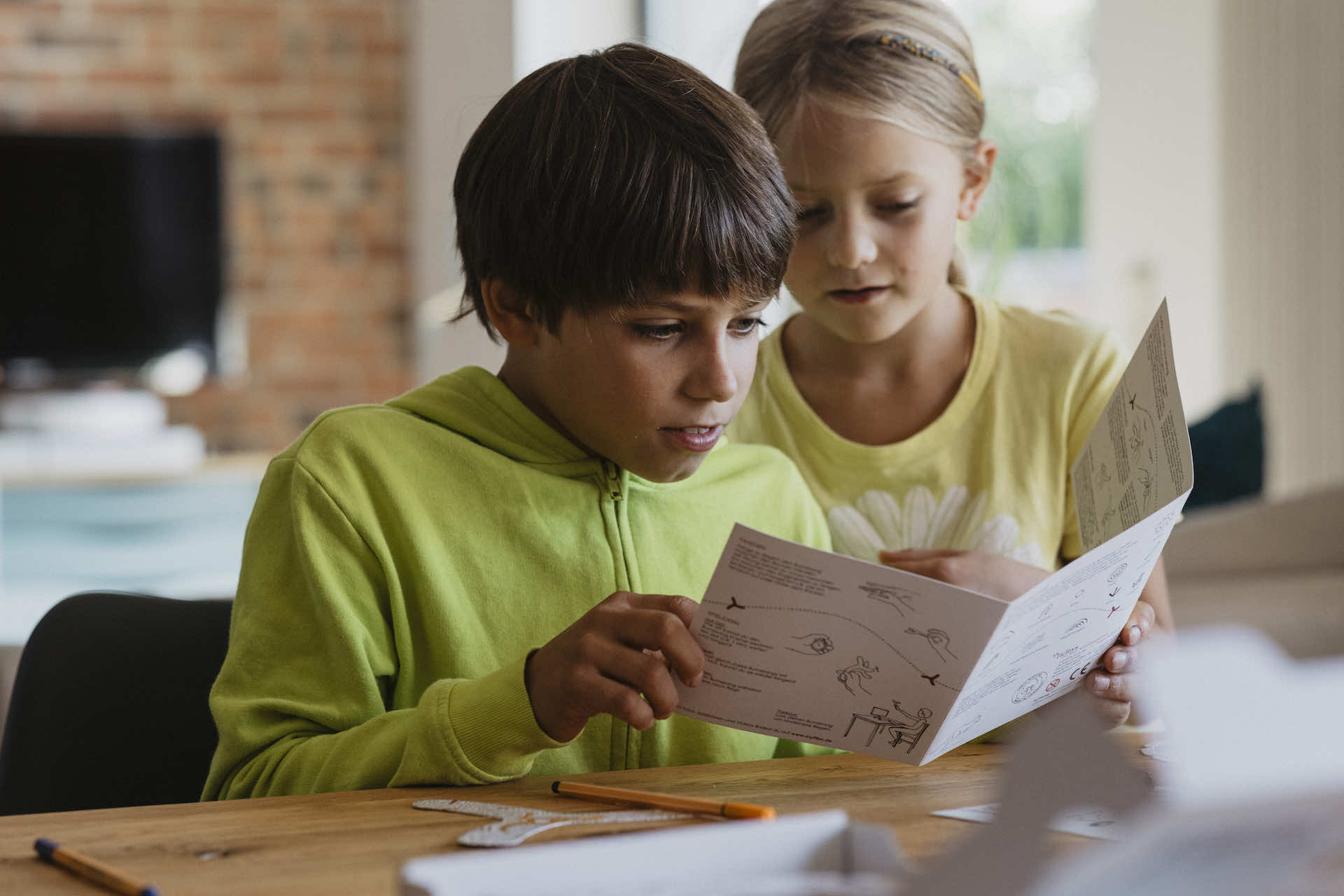 Really instructive!
You have mastered throwing? Then you can now creatively paint your boomerangs and read up on the world of boomerang sports. In the instruction booklet you will find not only throwing instructions and game ideas, but also interesting information about the history and physics of the boomerang and the art of the Aborigines.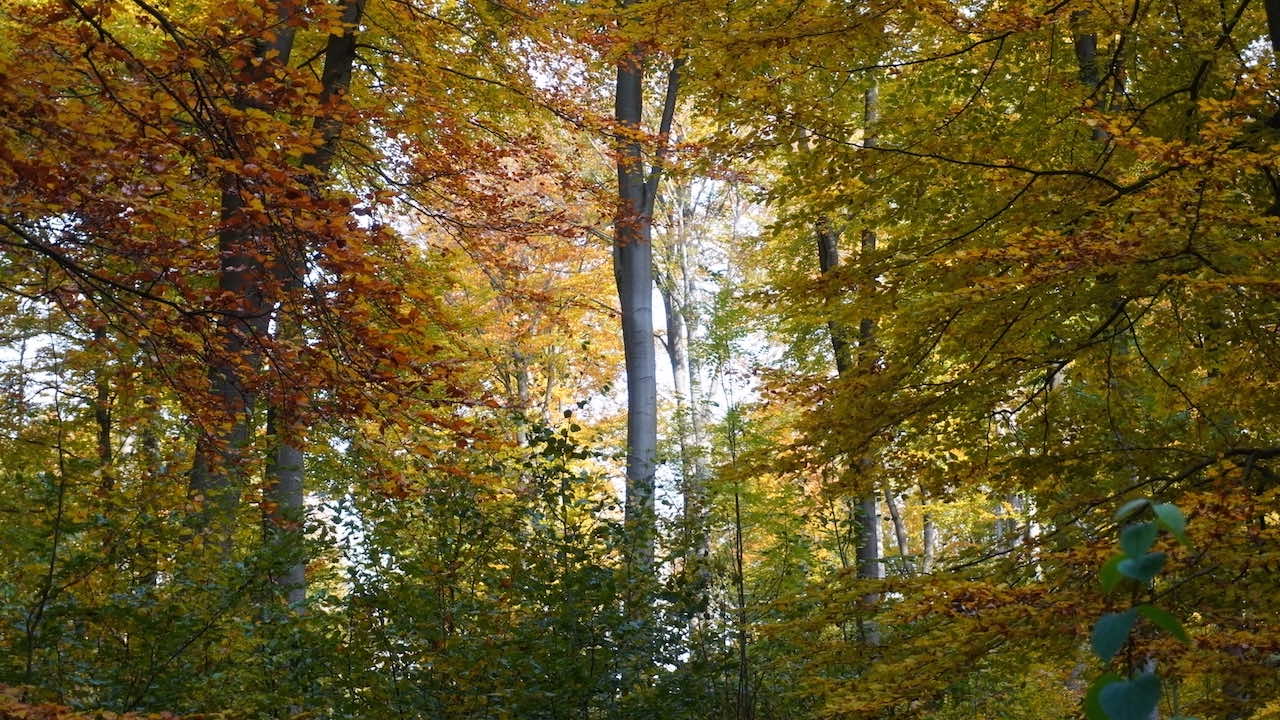 Natural & non-toxic
myFibo is made of sturdy, natural premium cardboard from German production. Both product and packaging are completely recyclable and of course free of BPA and other harmful substances.
Regional & fair
myFibo is 100% Made in Germany. The production from printing to packaging takes place in Leipzig. We rely on the cooperation with small handicraft businesses and the workshops of the Leipzig Diakonie.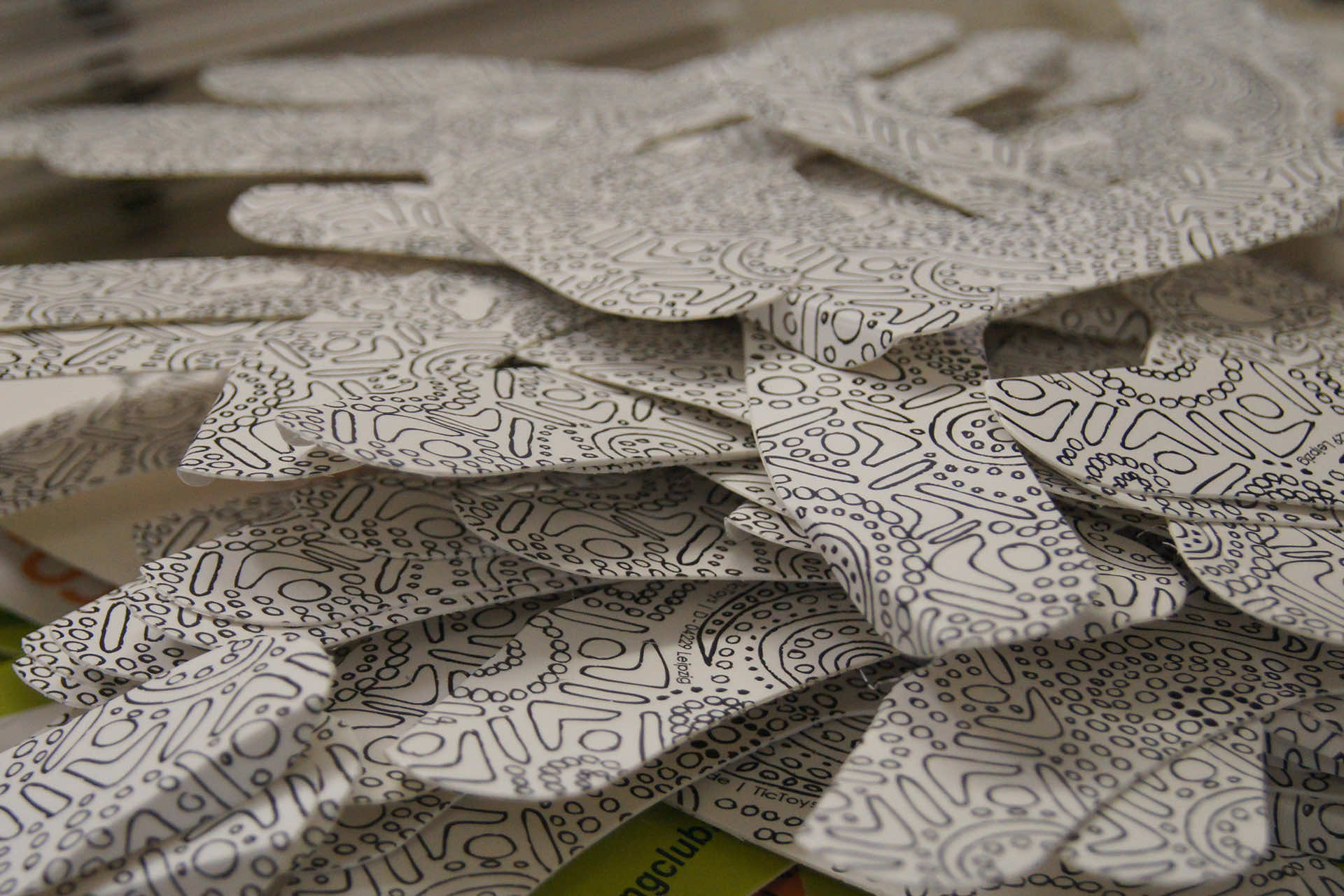 myFibo – set 4x boomerangs EN
Throwing a boomerang can be so easy! The indoor boomerang for at home with a lot of history and practical physics.Package contents:4x boomerangs for beginners and advanced Ø 18 cm (flying circle 2-3 m)1x illustrated game instructions with techniques, tricks and background information in German or EnglishWarning: Not suitable for children under 3 years due to small parts.Manufactured in LeipzigMade in Germany
myFibo – group Set 1 EN
Throw a boomerang together – at the children's birthday party or in the classroom! The game instructions are available as a DIN-A4 copy template, so the history and physics of the boomerang can be explored together.Package contents:30x kangaroo boomerangs for beginners (from 5 years)1x instructions (A4 copy template)Warning: Not suitable for children under 3 years due to small parts.Manufactured in LeipzigMade in Germany
It doesn't work for me!
Your boomerang flies wildly through the area? Please take a closer look at the instruction booklet or watch our video. It is important to fold the wingtips and throw them vertically! If you still can't do it, you might need a little practice - but you'll get the hang of it!
Your boomerang flies too low?
You can configure your boomerang yourself with a few simple steps. If the lift is too weak, press in the middle of the boomerang and bend the wings slightly (!) upwards! By the way: You can also influence the throw radius! The more you fold the wing tips, the narrower the throwing circle will be.
How long is myFibo durable?
myFibo is made of strong premium cardboard and is amazingly durable! Even if the wings are bent, they can be folded back and still fly. However, please avoid tearing the boomerangs (watch out for pets!).