NEW: Balance Spinning Top made of cork!
Versatile training device
Der.Wackler is aimed at fitness enthusiasts, athletes and people of all ages who want to improve their balance and body control.
This robust training device not only strengthens the foot and leg muscles, but also coordination.
The unstable surface requires constant work of the foot muscles, which improves stability and strength.
Made from high-quality cork, the.Wackler offers a natural and grippy feeling underfoot while strengthening the longitudinal arch of the foot.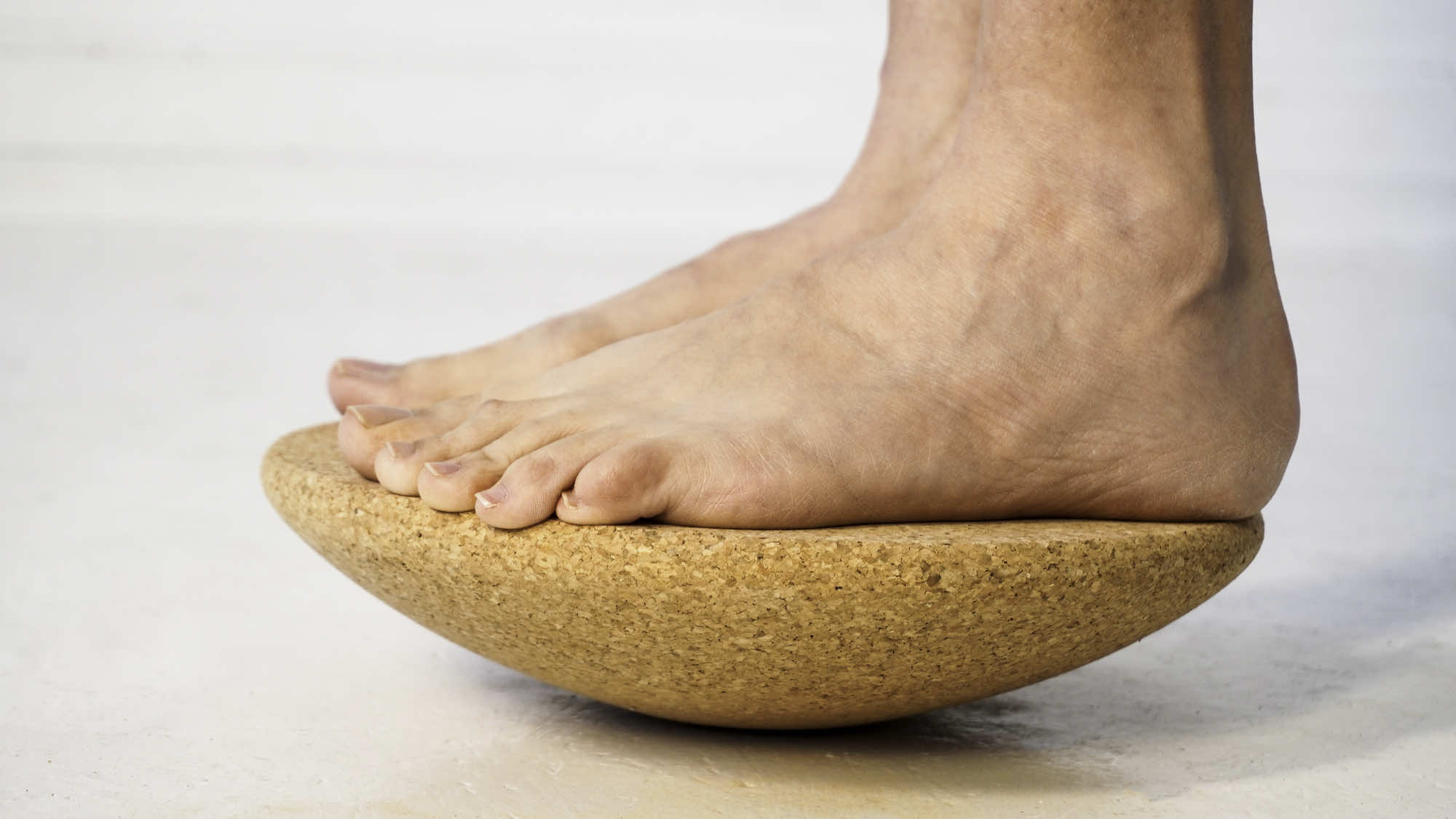 Effective whole body training as a balance board
In combination with das.Brett, the.Wackler becomes an indoor surfboard!
This combination provides an effective total body workout that works the leg and core muscles.
Due to the circular movement of the wobbler, rotations are also possible.
However, it is important that beginners start carefully and progress slowly to avoid injury.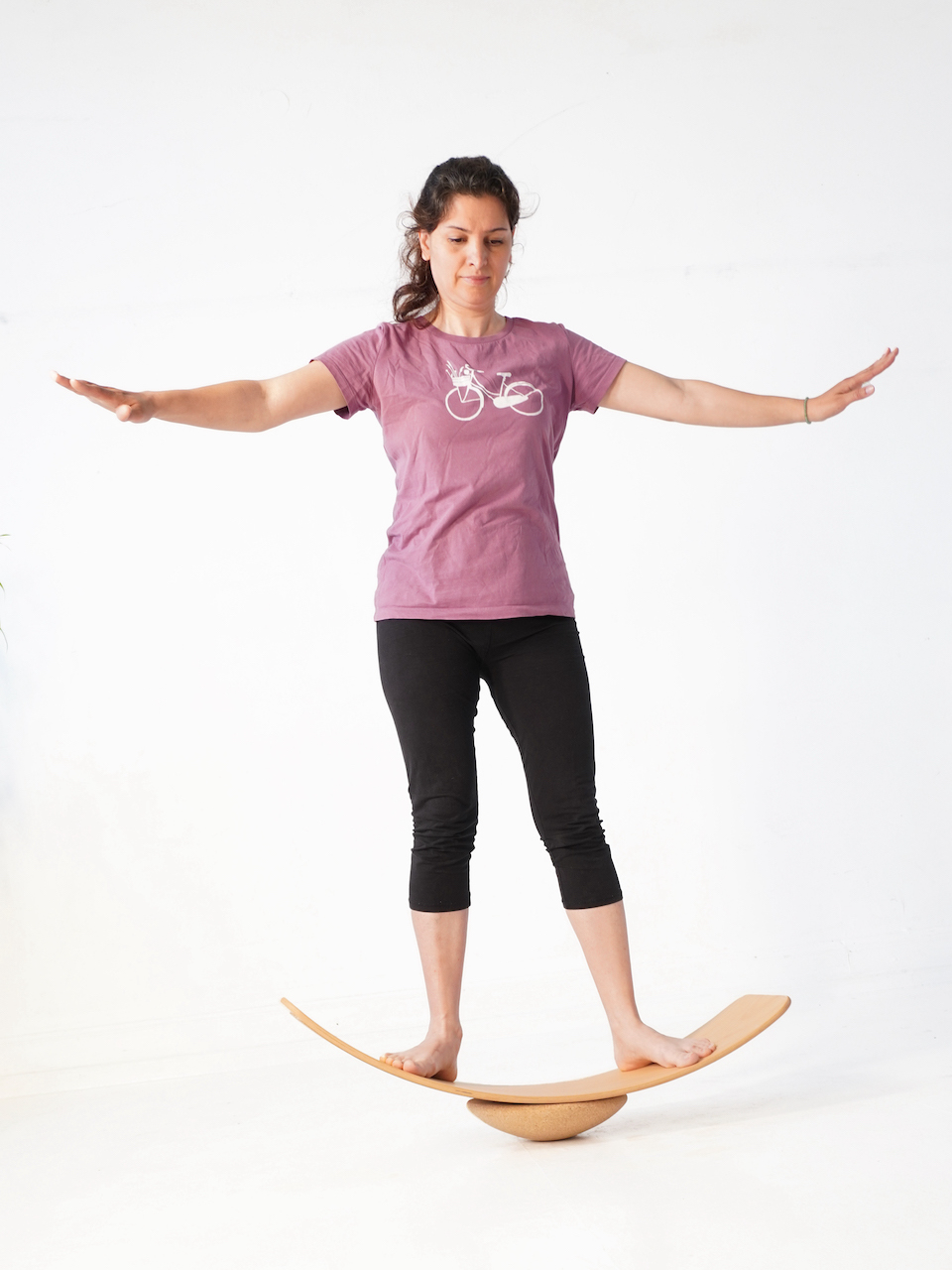 Dynamic seat pad for a better posture
The.Wackler is not only a training device, but also a dynamic seat pad.
By using the Wackler as a seat cushion, an upright sitting posture is promoted and balance is stimulated.
This strengthens the muscles in the back and stomach and improves posture.
In addition, this use can help reduce pressure on the spine and discs and prevent back pain.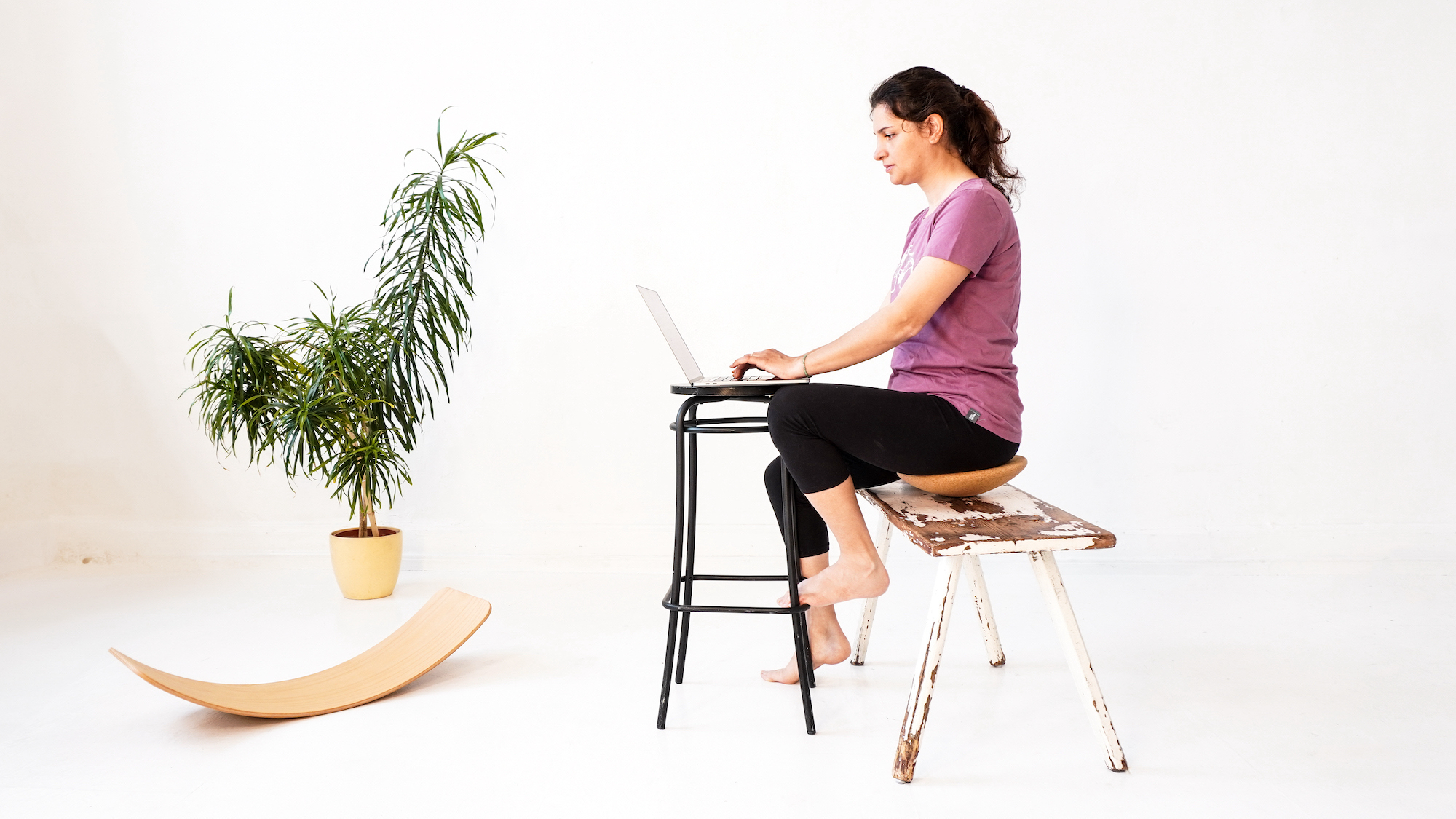 der.Wackler is not only a training device, but also an inviting, open ended toy for children.
With its multifunctional design, it offers space for your own play ideas.
Children can use it as a standing or sitting top, as a base for painting or crafting, or even as a building block to create their own constructions.
The open toy concept promotes children's imagination and creativity without setting any limits.
The robustness and longevity of the wobbler guarantee many years of fun.
In combination with the das.Brett balance board, exciting courses can be designed that challenge motor skills and imagination.
Whether as a balancing bridge, obstacle course or other exciting stations - the der.Wackler and das.Brett offer hours of entertainment and at the same time promote coordination, balance and physical activity in children.
Sustainability and quality "Made in Portugal"
At TicToys, we attach great importance to sustainability and environmental awareness.
Der.Wackler is manufactured exclusively for us in Portugal to ensure short delivery routes and high quality.
We rely on the natural material cork, which is obtained from the bark of the cork oak.
The cork oak has a long lifespan and its bark can be harvested every 9-12 years without the tree having to be felled.
The harvest is gentle and does not affect the growth of the tree.
In addition to being a sustainable raw material, cork is also CO2-binding, biodegradable and recyclable, which contributes to a lower environmental impact.
With the der.Wackler you not only have a high-quality toy, but also a product that meets your sustainability requirements.
der.Wackler
der.Wackler is a spinning top, seat cushion and balance board in one!For fitness enthusiasts, athletes, children and adults of all ages - the wobbler supports everyone who wants to improve their balance and body control.Promotes:- balance- Posture & movement coordination- Strengthening of the arch of the foot- Stabilization of the leg axisProduct dimensions: Ø28 cm x 7 cmMaterial: corkWeight: 0.8kg
das.Brett – naturally oiled & cork (EN)
Pure nature, for special demands! The cork strips protect your wooden or tiled floor and board from scratches.Size: 86 x 28 x 19cmWeight: 2.3kgProduct content:1x das.Brett - naturally oiled with cork1x instruction with fitness and yoga exercisesLoadable up to 120kg.Suitable for max. one person, loadable up to 120kgSports equipment, not a toy!Sports equipment according to DIN EN 913. Suitable for children from 3 years.Children under the age of 6 require special supervision.May only be used on level ground.May not be used on one or both sides!Made in Germany